Two Reviews for my Erotic ParaRomance, Fearless Desires.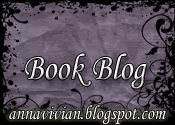 [Review] - Fearless Desires
Title: Fearless Desires
Author: Stacey Espino
Series: Immortal Love
Genre: Paranormal Romance/Erotica
Release Date: March 17, 2010
Anna's Thoughts:
Fate has never been kind to Delius. He is a fear demon - feeding on humans fears, creating terrible nightmares for sleeping victims. He is the boogeyman in the closet and he detests every minute of it. When he becomes trapped in Selina's mind, it is too much. He can't pull away. She's too tempting with her seductive thoughts. But for them to truly be together Delius will have to abandon his race and give up his destiny....
This is the first book in the Immortal Love series and one that I enjoyed. A curious story of demons and nightmares. I found the whole concept interesting. As demon stories go, I thought this one was unique. Fearless Desires is a compelling story. Full of passion and destiny, very seductive. I loved Delius and his brothers. Stacey Espino has written a delectable tale - that takes you away.
Score: 4 Stars
Author Website
Author's Blog

Upcoming Releases:

Fearless Love- 2010
Saving Grace- 2010
Damaged Cowboys- 2010
Fearless Passion- TBA


Fearless Desires by Stacey Espino is book one in the Immortal Love series. It also seems that this is Ms. Espino's first published work. Anyone who knows me knows that I am a sucker for erotic paranormal romance, and even more so a sucker for a series. I was immediately impressed by the smooth, captivating writing voice from, what I am assuming is, an inexperienced author. If this is Ms. Espino's first book, I can only imagine her future books and the success she will experience in her writing career.



The premise in this book is new and fresh, and quite unique. Of course, I have read other paranormal romances that deal with demons, but the spin put on the demons in this book is one I have never come across. It was not only intriguing, but very refreshing.

Each character, main and secondary alike, made a big impact on this story with their very own flair and style. In the very beginning, when I was introduced to Delius' brothers, I was almost overwhelmed and worried that maybe there would be too much going on with characters. However, I was very wrong. Each character added just the right amount of spice, but never overshadowed the plot, flow or pace of this book.

Delius and Selina were so much fun, even if I did want to smack their foreheads for them when they figured out Selina's true lineage. It was obvious to me early on in the book, maybe a little too obvious, while being completely unclear to the characters. For me, that was my only disappointment in the book. I love it when suspense is thrown in and the need is there to keep guessing throughout the story, but I guessed this secret right away and it just became clearer that I was right. The bad part was, while it was clear to me, the characters didn't even think in that direction. I guess maybe because I had more information as a third party looking in from the outside.

That being said, I simply cannot wait for the next installment in this series. I am so intrigued by the brothers, and if I remember correctly from my research, the next book will be all about Javen. I am certain his story is going to be even more interesting and explosive as Delius'.

If you are looking for a new erotic paranormal romance book or series, I do recommend that you pick Fearless Desires up right away. And if you are simply looking to try out a new author, Stacey Espino is certainly one to give a try. She earned a fast fan in me with Fearless Desires!

Rated 4 ½ Delightful Divas by Melissa!