Tuesday, January 5, 2010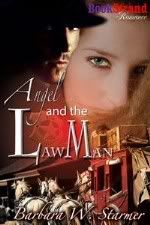 Angel and the Lawman by Barbara W. Starmer
Publisher: Siren-Bookstrand
Genre: Historical/Western Cowboys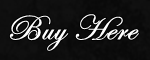 Review Copy Received from Publisher
Summary
: Young Alexandra O'Shay travels from Ireland to America, venturing into the wild west. A chance encounter with a mysterious man in black casts doubt over her decision to come to America, but a train robbery brings them together in ways neither expected.
With a reputation for honesty and a fast gun, Marshal James Black takes on a new challenge and a new attitude toward women. Alexandra is not only beautiful, but a survivor, and that intrigues him more than he likes. Relationships have proven fatal in the past. Will this be any different?

Jordan's Review
: I loved
Angel and the Lawman
. One of my favorite authors is Linda Lael Miller and this book reminded me of her westerns. That's as big a compliment as I can give. The characters are fresh and utterly enchanting; the hero suitably macho and mysterious. The story plays out well and with a wonderful plethora of detail that I find totally absorbing. The ending is superb and totally fits in with the story. I had a couple of moments where I wondered if there really would be a happy ending or if I was going to be disappointed. The West comes alive and I got a real feeling for how it must have been to live in the lawless territory of Oklahoma City. How anyone could resist the pull of this story and not want to finish it all in one sitting, I have no idea. I certainly couldn't. It made for a great afternoon's read.
Barbara Starmer
has a winner in
Angel and the Lawman
. I'm going to be checking out any other offerings by her to see what other great treasures are available and I will certainly be looking for more by
Ms. Starmer
in the future.
Rated 5 Delightful Divas and a Recommended Read by Jordan!